THE DRUG FREE FAYETTE COALITION IS A PROGRAM OF FAYETTE FACTOR, INC.
Coalition In Action
The primary goals of the Drug Free Fayette Coalition are to:
Reducing Youth
Substance Abuse
Building Community
Collaboration
Addressing the Harms of Community Substance
Use & Mental Health Issues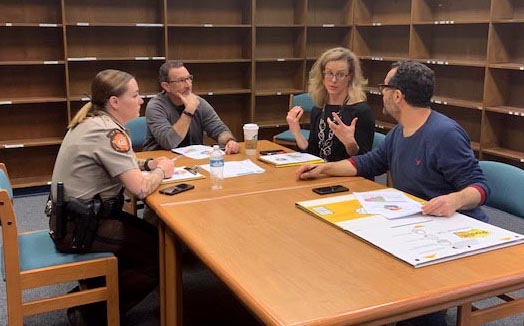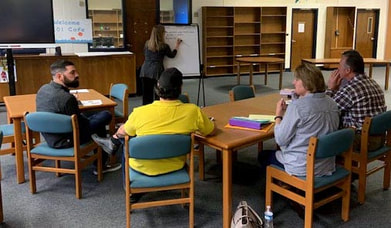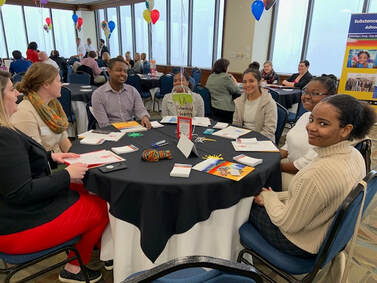 Meet Our Coalition
Alana Barr
Alana Barr is a student at the Georgia Institute of Technology, where she is pursuing an M.S. in Public Policy. She currently serves as the President and CEO of the Junior Healthy Heart Coalition – a community-oriented organization focused on coordinating events and initiatives that connect metro-Atlanta residents to resources and teach them about developing and sustaining healthy lifestyles. Alana has been a member of the Drug Free Fayette Coalition since she was a sophomore at Whitewater High School.
John Bringuel
John Bringuel has been active in individual and community social change since 1986 and has lived in Fayetteville since 1980. John works for the Council on Alcohol and Drugs and is the Project Director for the Georgia Prescription Drug Abuse Prevention Initiative which is funded by DBHDD/DAD/OPSP. John's 25+ years in social work has centered on promoting healthy living and engaging people in community environmental change related to the safety, well-being and success ​of all people in the community especially the youth.
Christopher Dunn
Christopher Dunn is a lifelong resident of Fayette County. A 2001 graduate of McIntosh High School and later, Georgia State, he started writing for the Fayette County News and Today in Peachtree City in 2009. He has been the Managing Editor since 2015. ​
Tara Hannon
Tara Hannon has been a resident of Fayette County for 38 years. She holds an undergraduate degree in Psychology and a certification as a Master Life Coach, Spiritual Mentor and Relationship Consultant. Tara is the owner of Reintegrative Wellness where she guides individuals as they embark upon an intentional, focused journey towards self-discovery, restoring inner-wholeness, and manifesting a life of peace, happiness, love, passion, and purpose. Tara struggled with addiction in her late teens and began her journey to sobriety in 2001. The experience birthed a deep passion for bringing relief to those suffering from the same battle.
Jasmine Hooper
Jasmine Hooper serves as the Community Advocacy Director for Metro Atlanta at the American Heart Association. She is a true advocate at heart and a highly motivated public policy professional as she's served in a variety of advocacy and policy related roles to include but not limited to legislative strategist, government affairs, lobbyist, and research associate in which she's been responsible for developing legislative strategy, elected official engagement plans and coalition facilitation. Jasmine acquired her bachelor's degree from Spelman College and her master's degree from Columbia University. Jasmine enjoys singing, dancing, acting, and spending time in the great outdoors!
Megan LeClaire
Megan LeClaire was born and raised in Peachtree City and is a Junior at McIntosh High School. In her free time, Megan enjoys exercising, reading, hanging out with friends, and playing guitar. A few awards she has won include the Principal's Award, GeorgiaBEST, and gold honor roll for the past three semesters. In the future, Megan would like to attend Florida University to obtain a master's degree in Athletic Training then a medical degree in Physical Therapy.
Onjewel Smith
Onjewel Smith has worked in the nonprofit sector for more than 20 years helping organizations and communities build their capacity for sustainable change. She has provided technical assistance on grassroots advocacy, coalition building, strategic planning, and fundraising. Throughout her career, Ms. Smith has helped develop strategic alliances between local coalitions, community-based organizations, stakeholders, and decision-makers. She currently serves as the Southern States Strategist to the American Nonsmokers' Rights Foundation.
Jeffrey A. Sherman, MD
Jeffrey A. Sherman, MD is a family medicine physician, specializing in primary care behavioral health and addiction medicine. He is certified by the American Board of Family Medicine. He has practiced on the South side of Atlanta since 1997. His current office is located in Peachtree City. He has treated patients with opiate addiction at multiple locations of Treatment Centers of America since 2009, serving as the Chief Medical Officer. He continues to see primary care patients through his VIP Concierge Practice. Dr. Sherman is eager to bring his knowledge and experience to the Drug Free Fayette Coalition. He knows the devastation that drug use can wreak on an individual and families, but recognizes the successes that are possible if individuals are provided the opportunity for proper intervention and treatment.
Jimmy Younis
Jimmy Younis has dedicated his adult life to educating those suffering with substance abuse. He takes pride in giving away what was so freely given to him – recovery. He believes that one addict helping another is without parallel and has dedicated his life to help others on their journey through recovery. Drug Free Fayette gives him the ability to guide those struggling within his community
Marie Broder
Marie Broder is the District Attorney for the Griffin Judicial Circuit which includes Fayette, Spalding, Pike and Upson Counties. She was appointed by Governor Kemp in 2020. Marie previously served as an assistant district attorney in the District Attorney's office for 8 years and has been an attorney for 10 years. She has prosecuted hundreds of cases and has tried over 50 cases to a jury. Marie graduated from Upson-Lee High School in Upson County and went on to attend the University of Georgia where she graduated Summa Cum Laude with degrees in both Public Relations and Speech Communications. Marie stayed at UGA and earned her Law Degree. Her office is in Fayetteville. She resides in Griffin with her husband Karl, daughter Margrit and a very rambunctious yellow Lab.
Jean Felts
Jean Felts moved from New York to Peachtree City with her husband and children in 2005. She was a Court Appointed Special Advocate in New York state. She is a successful Realtor in Fayette County, an active member of GRASP (Grief Recovery after Substance Passing) and is a local hospice volunteer. Jean has organized community events to help raise awareness and reduce the stigma associated with addiction. Jean partners with lobbyists to help keep illegal substances from causing more harm to our communities.
Paige Harper
Paige Harper was born in Austin, Texas and was adopted by a military family at the age of two. Her family instilled strong family values and the importance of community service. Paige is a 2015 graduate of Whitewater High School located in Fayetteville, Georgia. After graduation, Paige attended Georgia State University where she graduated Cum Laude with a Bachelor's degree in Public Health. In addition to excelling academically, she has done extensive service within her community. She participated in the Servant Leadership Program where she has worked with youth at the Boys and Girls Club and Girls Incorporated. In addition, she taught Vacation Bible School and Children's Church at New Hope United Methodist Church, Fayetteville, Georgia. Even through the COVID-19 pandemic, Paige still continues to mentor and support the youth within her community through tutoring in math and homework assignments. Paige is also a proud member of the Phi Pi Omega Chapter of Alpha Kappa Alpha Sorority Incorporated. Paige is excited and confident that her position as a Community Health Educator will prepare her to better serve the youth in the community.
Ted Kirk
Ted Kirk is currently involved with the Department of Behavioral Health & Developmental Disabilities (DBHDD) as a representative from Fayette County serving a 3 year term on the Region 6 Advisory Board and the State of Georgia Leadership Board. Ted is retired from IBM, and was a social worker with experiences in Child Protective Services, Family and Children's Services, Adult Protective Services as well as drug and alcohol addiction. Additionally, Ted is an experienced psychotherapist with training in EMDR, CBT, Prolonged Exposure, and PTSD treatments for military and civilian populations.
Nhora Plehn
With 16 years of experience as a Sr. Engagement & Outreach Community Manager for 211-United Way of Greater Atlanta, Nhora Plehn provides strategic direction to the United Way 2-1-1 resource database. She is a managing practitioner who maintains a database of community resources for greater Atlanta. Nhora holds a bachelor's degree in Information Technology from Clayton State University and is an AIRS certified Community Resource Specialist – Database Curator (CRS – DC). The CRS-DC is no small honor. To receive this distinct certification, individuals must demonstrate their knowledge of organizing, indexing, and disseminating information about programs/services and the organizations that provide them. Nhora collaborates with partner agencies to help fill the gaps in the community's unmet needs and is a member of several local collaboratives and initiatives throughout greater Atlanta.
Nhora Plehn
Having been involved in AA for 15 years as a member, sponsor, and trusted servant. I might be able to assist someone in their walk to sobriety and endeavor to explain that journey to family members. It is not unusual to encounter people under the yoke of alcohol who are virtually hopeless. We try to provide hope to those new to AA. Willingness to change is a key ingredient to success in sober living. With the tools of AA and the expert aid of a sponsor, the transition to living without alcohol begins. Living sober is not an easy process for an alcoholic, yet, sober living has been achieved by millions of people. I look forward to working with your group to provide hope.
Nick Russo
Nick Russo is a Certified Alcohol & Drug Counselor who has been a part of Drug Free Fayette since 2017. He is currently the senior counselor of the Insight Drug Abuse Program for teenagers and young adults here in Fayette County. He has called Fayette County home since 2016 where he lives with his wife Lindsey, and son Wade.
Sergeant Kevin Brown
Sergeant Kevin Brown grew up in Peachtree City and attended Fayette County Public Schools. He graduated from Starr's Mill High School in 2005 and later earned an Associate Degree in Criminal Justice. Sergeant Brown began his policing career in Fairburn, Georgia, where he worked for three years. In 2016, he was hired by the Peachtree City Police Department. Currently, Sergeant Brown is assigned to the Community Response Team where he oversees community outreach and works closely with the school resource officers. Sergeant Brown is also assigned to the Peachtree City Special Response Team and is a POST certified instructor.
Naomi Daniel
Naomi Daniel is a 12th grader at McIntosh High School and was born and raised in Peachtree City. Naomi loves participating in local organizations such as aiding in cat adoptions for the Fayette Humane Society on the weekends. She plays the bass and is currently in her school's HOSA (Future Health Professionals) Club, Key Club, Beta Club, Chess Club, and Spanish Club. After high school, Naomi plans to attend a four year university majoring in Chemistry and Spanish.
Tom Hofer
Tom Hofer is in long term recovery in Alcoholics Anonymous. He has lived in Fayette County for 10 years and has been a member of Drug Free Fayette since 2019.
Dr. Jennifer McGowan
Dr. Jennifer McGowan realized there was a need for pelvic physical therapy south of Atlanta, and she had the passion and drive to open ReGenerate Physiotherapy. This was to provide a place of treating the whole person, to find the root cause of your specific problem, and help you fix that problem. She also had personal experience in postpartum changes, three births (twins included), and pelvic pain, so she knew the importance of healing her pelvic floor to enjoy an active lifestyle. Another reason she had the dream of opening ReGenerate Physiotherapy, because she was frustrated with this physical therapy mill (co-treatment– seeing multiple patients at once) treatment model. She believed it would be more effective with her patient's healing journey if she were able to dedicate one-on-one treatment and avoid all the distractions of seeing multiple patients at once. She graduated with a Bachelor's of Science in Exercise and Sports Sciences from Indiana State University, then completed a Doctorate of Physical Therapy degree at University of Indianapolis in 2018. She has treated patients in Orthopedic injuries prior to her specialty in Pelvic Physical Therapy. She has a passion for educating and mentoring Physical Therapists in specialty Pelvic Physical Therapy. She is a mother to four children, with a set of twins in the mix, so she understands the need to be able to move freely to be an active parent. She loves movement– yoga, weight lighting, hiking outdoors, learning and is a foodie!
Christa Springston
Christa Springston is a board-certified Internal Medicine medical doctor (M.D.), and an advocate for whole-body health. She helps to guide patients in behavioral, dietary and habitual improvements to maximize their energy and functionality as well as to prevent life-altering disease processes. Her direct primary care practice is HealthSprings Internal Medicine in Tyrone, Georgia. In addition, she volunteers at the Healing Bridge Clinic in Peachtree City. She is the medical director for Peachtree City Fire and EMS and also enjoys caring for the local pilot and CDL driver population by performing Class 1, 2 and 3 Federal Aviation Administration (FAA) Exams and Department of Transportation (DOT) exams. Christa was born and raised in Texas, then moved all over the country as a military spouse. With these moves, she had the opportunity to work as a hospital medicine doctor (hospitalist), intensive care unit physician (intensivist), occupational medicine provider, acute and urgent care physician and primary outpatient Internal Medicine provider. She has called Georgia home since 2015. Christa enjoys raising her sons, Jack (10) and Sam (8), Horned Frog football and especially, living and working through Him.
Aliana Stanley
Aliana Stanley is a Senior at Spelman College, where she is pursuing a double major in Psychology and Political Science. She graduated with an Associates of Arts degree in Integrative Studies from Clayton State University in December 2020. She has been recognized for Outstanding Leadership by the Georgia National Association for the Advancement of Colored People (NAACP), an organization that she has been active in for over four years. In the future, she plans to go to law school and obtain her Juris Doctor and Masters in Public Administration. She hopes to have a fulfilling career that bridges her love for the law, psychology, and helping others.
Shreya Gupta
Shreya Gupta is a rising senior at McIntosh High School. She was born in Mississippi, and moved to Peachtree City in 2005. At school, she did rowing in 9th and 10th grade, and plans to continue it again next year. She has a younger brother who will attend MHS next year. Shreya joined the DFF Youth Action Team at the encouragement of her friends who were already involved. Her most amazing experience on the YAT was when they launched Drug Facts Week at McIntosh High School. She loved reaching fellow students, sharing facts about harmful substance abuse and she enjoyed working with the people around her. Shreya is excited about what's next project with YAT and we're excited too to have her as a member.
Andra Prowant
Andra Prowant is a Certified Life Coach, Emotional Intelligence Specialist, and CADC-1 Addiction Counselor who is passionate about empowering men, women, and young adults to break through any circumstance or life pattern that leaves them stuck, stagnant, or stale personally, professionally, relationally, or spiritually. She is passionate about cultivating personal growth, healthy communication, and conflict resolution with the goal of creating powerful corporate communities where people are utilizing their strengths and contributing to the mission of the organization at full capacity.
Sergeant Robin Campbell
Robin Campbell is a Sergeant at Fayette County Sheriff's Office and is currently assigned as a School Resource Officer at Whitewater High School. She began her career at the Fayette County Sheriff's Office in 2002 assigned to the jail division. In 2007, she transferred to the Youth Services Section as a school resource officer, where she still is today.
Abbigale Clifford
Abbigale Clifford serves as the Chronic Disease Prevention Manager for District 4 Public Health. She has a master's degree from Georgia College & State University in Health & Human Performance with a concentration in Health Promotion. In alignment with District 4's aim to include Health in All Policies, she is passionate about behavior change and community involvement. Abbigale resides in Carrollton, GA with her husband.
Kari Quinn
Kari Quinn works at PrimeSport since 2015. She is a graduate of McIntosh High School where she also played soccer, and that led to a bachelor's degree (on a full soccer scholarship) at Georgia State University. She has played soccer at the club, state, regional and on the US national team. Kari's sobriety date is June 26, 2012.
Ken Morrow
Ken Morrow has been in state law enforcement since 1999 and is employed by the Department of Community Supervision as a task force officer. He has been assigned to the Drug Enforcement Administration since 2013 and is attached to the DEA's Tactical Diversion Squad, which focuses exclusively on crimes involving the diversion of prescription medication. He has been a Fayette County resident since 2008 and is dedicated to doing everything possible to stop the opioid epidemic that is ravaging our country.
Maddie Shelton
Maddie Shelton is an 11th grader at Mcintosh High School. She is from Peachtree City and enjoys painting, swimming, being with friends, and sparking up conversations about important topics. She won 1st place at the Clemson Poetry Declamation Contest for Spanish ll last fall and has also attended various STEM-related events in years past. She is currently working on doing her best in her healthcare science class as she prepares for a future in epidemiology or another health science career.
Dr. Ted Lombard
Dr. Ted Lombard is the Coordinator for Safety, Athletes & Discipline for Fayette County Schools. A resident of Fayette County since 1993, he is a 23 year educator after 20 years as a combat arms Army Officer. He has taught at the elementary, middle school, and college levels and has been a high school assistant principal and middle school principal in Fayette County for 14 years. He has been married for 38 years and has three adult children and three grandchildren.
Officer Brandon Weathersby
Officer Brandon Weathersby has been with the Peachtree City Police Department for 2 ½ years. He is currently assigned to the Community Response Team as the school resource officer for McIntosh High School. Ofc. Weathersby moved to Georgia 3 years ago from California. He has worked around the country serving as a school resource officer in both California and Georgia. Officer Weathersby is in the process of obtaining his Bachelor's degree in Business Administration. He enjoys coaching and mentoring youth. He also enjoys spending time with his family during his off time. He believes in Drug-Free Fayette's mission to help make Fayette County a better place for the future.
Kenisha J. Washington
Kenisha J. Washington is from Prichard, AL but has been in the Atlanta area for several years. She was employed as a School Health Educator for 12 years and has other experience in Community Health. Kenisha has a B.S. in Health Education from Alabama State University. She is a dedicated professional that is passionate about ensuring others are capable of sustaining a significant quality of life. Kenisha has been married for 15 years and has one child. Kenisha is also an active participant on the Prescription Drug and Tobacco / Vaping / Marijuana & Policy Action Team
Honorary Coalition
Steve Blankenship
Steve Blankenship is the Human Resources Manager of Nippon Light Metal Georgia, a start-up manufacturing company. He began his career in education and spent several years as a college instructor in Japan. After returning to the U.S. his passion for working with people, education and cross-cultural understanding led him to pursue a career in human resources. He has worked closely with educational institutions and has been involved in several state and local initiatives relating to workforce training and development.
Huma Faruqi
Huma Faruqi is a special needs teacher by profession and has been in the field of education for over 25 years. Born in Pakistan, Faruqi studied in the United Kingdom and worked in the education field in Saudi Arabia and the United Arab Emirates. Presently, Faruqi volunteers at one mosque in the Atlanta area teaching numerous classes including the interpretation of the Quran, Arabic and Tajweed (elocution). Faruqi is the book keeper for her husband's aviation company, and is a certified speaker for the Islamic Speakers Bureau of Atlanta. She was recognized previously as Speaker of The Year. She is a mother of four and a grandmother of eight.
Dr. Miles Johnson, MD
Dr. Miles Johnson, MD graduated from Meharry Medical College in 1990 and moved to Atlanta in 1994 where he began working at West End Medical Center. Dr. Johnson has served in the capacity of a director at several long-term care and rehab facilities, hospice facilities, and healing community centers. He also has experience working in addiction medicine and at behavioral services and treatment centers. Dr. Johnson is a husband and father of two children and he likes to devote his time volunteering at several community organizations.
Rich Overholt
Rich Overholt retired from his career as an IT Executive in 2005 in order to raise his son here in Fayette County. As a recent empty-nester, Mr. Overholt is engaging in various service organizations throughout the county in hopes of giving back to the county that so nurtured him and his son. Rich is joining the Tobacco / Vaping / Marijuana and Policy committee with aspirations of leveraging his business, financial, and leadership skills to the benefit of our community.
Helen Trouth
Helen Trouth is the Assistant Director for Re-entry Services with the Department of Juvenile Justice. Ms. Trouth previously served as the Chair for the Fayette County LIPT and CHINS committee. She served as a member of the Fayette County Schools PBIS Leadership Team and as a member of the Fayette County Drug Free Coalition. She also served as Board Chair for (F.A.C.T.O.R.). Ms. Trouth is a member of the American Probation and Parole Association (APPA), Georgia Gang Intervention Association (GGIA), and the Association of Women Executives in Corrections (AWEC). Ms. Trouth holds a master's degree in Psychology.
Bren Briggs
Bren Briggs is a 28-year veteran. Bren retired as an Army officer, but he also served 8 years as an enlisted Marine. When he retired in 2013, he worked for a few years in the civilian sector, but he soon realized his calling was to continue working with veterans and their families. In 2016 he founded The Eden Project and has been the Executive Director ever since. Bren has co-written a book on the benefits of a positive attitude, has written and published a gratitude journal, been the featured speaker on numerous radio shows and has been invited to speak across the country on veteran reintegration issues. He developed multiple programs for peer-to-peer courses, mentor programs and couples' events. Bren recently finished the course work for a PhD in Psychology specializing in Industrial and Organizational psychology with a focus on veterans as mentors in the Veteran's Treatment Court. Bren is the husband to Nicole Briggs, and father to Bren, Eli and Eden.
Ray Gibson
Ray Gibson has over 20 years of local government experience and was appointed by the Mayor and City Council as city manager for the City of Fayetteville in October of 2014. As the city manager, Ray is responsible for the city's policy direction, strategic planning, and oversight of all departments of the City. He is also involved with many community organizations and holds a Bachelor of Arts Degree in Geography/Urban Studies from McMaster University, a Diploma in Municipal Planning & Development from Mohawk College (both located in Hamilton, Ontario, Canada), a Masters of Business Administration from Columbia Southern University and an Executive Masters of Public Administration from the University of South Dakota. Ray is also a member of the American Institute of Certified Planners (AICP), the Congress of New Urbanism (CNU), the International City-County Managers Association (ICMA), the Georgia City-County Managers Association (GCCMA), the Georgia Local Government Personnel Association (GLGPA), and a graduate of the Certified Public Manager (CPM) program. MR. Gibson has also served as the City Manager for the City of Cochran, Georgia, the City Administrator and Assistant City Manager for the City of Stockbridge, and as the Planning & Zoning Director for Henry County Board of Commissioners.
Chris Judy
Chris Judy is a Police Officer for the Peachtree City Police Department. He joined the Police Department in 2014 after serving in the United States Marine Corps. He is currently assigned as the School Resource Officer at McIntosh High School. Officer Judy is a Fayette County native and has a vested interest in its teens and residence. He believes in Drug-Free Fayette's mission to help make Fayette County a better place for the future.
Judge Benjamin Coker
Judge Benjamin Coker is one of five superior court judges for the Griffin Judicial Circuit. Appointed by Governor Kemp in March of 2020, Judge Coker presides over felony criminal trials, divorce and child custody cases and complex civil matters. Prior to being appointed as judge, Judge Coker served as the District Attorney for the Griffin Judicial Circuit.
Officer Scott Israel
Officer Scott Israel is a School Resource Officer for Fayette High School. He graduated from Fayette County High School in 1988 and has been a P.O.S.T. Certified Law Enforcement Mandated Officer since 1992. His Law enforcement experience includes Jail Division, Crime Scene Investigations, Patrol Division, D.A.R.E. (Drug Abuse Resistance Education), S.R.O. (School Resource Officer) and Criminal Investigation Divisions. He serves in a large local church in the Fayette County Community as an Ordained Chaplain, Deacon, 2016 Chairman of Deacons (70 Deacons), Security Officer and 6th Grade Sunday School Teacher for over fifteen years. He is currently serving as the Fayetteville Police Department Chaplain and has continuously served in the community by instructing public education in reference to teen safety, domestic violence awareness, internet safety, gang awareness, crime scene investigation and women's self defense. He has been married since 1993 to his wife and has one daughter.
Catherine Sanderson
Catherine Sanderson is a local trial attorney, who has lived in Fayette County for a total of 25 years. She has three children: Austin, age 23; Sarah, age 11 and Andrea, age 10. Catherine has been involved in a number of community service organizations, including AVPRIDE, Promise Place, the Southern Conservation Trust, the YMCA and the Rotary Club of Peachtree City. Catherine's passion is to make a positive impact on the community.